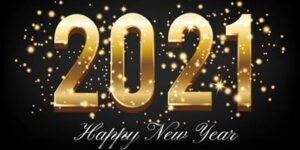 Dear Homeowners and Residents:
Our offices will close early on Thursday, December 31st at 3:00 PM and remain closed on Friday, January 1st in observance of the New Year. 
Our regularly scheduled garbage pickup for Thursday will still occur, but please place your garbage out by 7 a.m. Christmas trees will be picked up with the yard trash on Wednesdays & Saturdays.  If your tree is 9 feet or taller, please cut the tree in half.  
St. Tammany Parish Government will accept Christmas trees for recycling.  The trees are collected for use in cooperative marsh restoration efforts. Bare (no flocking) trees can be brought to the St. Tammany Parish Fairgrounds at 1515 North Florida Street in Covington and The Old Levee Board Property at 61134 Military Road in Slidell, during daylight hours.  Trees must be stripped of all decorations: ornaments, lights, tinsel, etc. and the stands must be removed completely to be eligible for the program.  Flocked trees cannot be accepted at the drop-off sites as they cannot be used for the project.  Trees will be accepted until January 29, 2021.
For any water or sewer emergencies please call our main number at 985- 231-6285 and press #3 for Jacob.   
For all other emergencies call the Security Guards at: 
Main Guard Gate         985-845-7560
East Guard Gate          985-845-8495
Marina Guard Gate    985-845-7022
Have a Safe & Happy New Year!
Cristina Donovan
Chief Administrative Officer