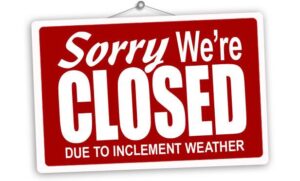 Dear Homeowners and Residents:
Due to the expected winds from Hurricane Zeta, our office will be closing at noon today, Wednesday, October 28, 2020.  We expect to reopen on Thursday, October 29th at our normal business hours of 8:00 AM until 5:00 PM.  In addition, we have closed the right-hand member lanes at the MAIN and EAST gates and disabling the barrier gate security arms. This measure is to prevent wind damage of the automated gate arms.   
For any water or sewer emergencies please call Lindsey at 985-231-6285 ext. 3 or 985-630-2717.
For all other emergencies call the Security Guards at: 
Main Guard Gate       985-845-7560
East Guard Gate        985-845-8495
Marina Guard Gate    985-845-7022
Be careful and stay safe,
Cristina Donovan
CAO