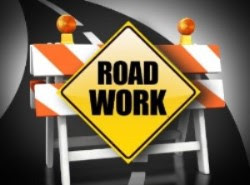 Dear Homeowners and Residents,
On Wednesday, November 4th, the Marina Gate EXIT Lanes will be CLOSED from 8:30 AM till 4:00 PM.  Our swing gate contractor will be saw cutting the asphalt on the two EXIT Lanes to install gate loops at the Marina Gate. During this work effort, both of the EXIT Lanes will be closed.  The work will start at 8:30 AM and we anticipate the lanes will reopen approximately at 4:00 PM.    
Residents will need to use the Main Gate to Exit the community during these hours.  Please share this information with any outside visitors or contractors you are expecting on Wednesday.  Drive cautiously and obey the directions of flagmen directing traffic.  Thank you for your continued patience during this capital improvement project.
Cristina Donovan, CAO