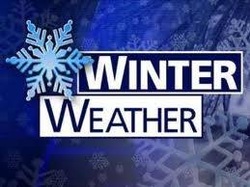 Dear Homeowners and Residents,

The National Weather Service in Slidell is forecasting a Hazardous Weather Outlook over the next few days, with possible extremely cold temperatures, and the possibility of frozen precipitation.  Conditions could deteriorate and should be taken seriously.
BCHOA Public Works advises that in the event of a Hard Freeze Warning, all residents should take the necessary precautions, like wrapping their pipes, to prevent them from freezing and potentially bursting.  This includes the above ground irrigation supply lines.
The Department of Animal Services asks pet owners to take precautions to safeguard the well-being of animals in their care, including bringing pets indoors.
For any water or sewer emergencies please call our main number at 985- 231-6285 and press #3 for Lindsey.  

Please heed these warnings and stay warm!

Cristina Donovan
Chief Administrative Officer