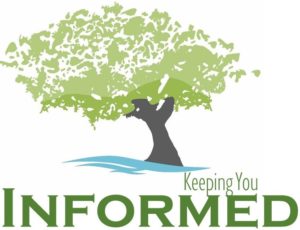 Remember to Vote –  Tuesday November 6th
Tuesday, November 6th is election day.  Congressional midterms, Fire District #4 millage renewals and parcel fee and several Louisiana Constitutional Amendments are on the ballot.  Your Vote Counts!
America Recycles Day – November 10th
First ever America Recycles Day event will take place on Saturday, November 10, 2018 at Fontainebleau State Park from 9 a.m. – 12p.m.  This event is sponsored by Keep St. Tammany Beautiful, Fontainebleau State Park, Keep Lacombe Beautiful, Keep Mandeville Beautiful and Republic Services.  For a complete list of what will be accepted, visit www.keepsttammanybeautiful.org/events. To volunteer for this event email kstb@stpgov.org.
Status of the Marina Gate Entrance Renovation
We have moved from the planning to the design phase for the Marina entrance improvements. This involves engineering plans, LADOTD approvals and permits, St. Tammany Parish approval and permits, design drawings for a new guardhouse and many more details.  We have finalized the plan for roadway widening at the Marina BC entrance. The Pavement Addition Plan reflects widening the exit lane to allow a second exit lane at the traffic light at Hwy. 22 and widening the entrance lane coming in to allow two full lanes of entering vehicles.  We have submitted a request to LADOTD for a permit to reconstruct the existing access connections to Hwy. 22.  Design plans are underway for a new guardhouse and signage.  Some of the other improvements include:
Improved security cameras

2-3 parking spaces for security guards on the western side (right of the exit lanes)

Automated gate arm on the right-hand member only entry lane
As soon as additional information is available we will announce via Facebook, e-mail and website the status change and progress reports.
Second Security Gate Arms to Be Installed 
Within the next 60 days, we expect to have the second security gate arms installed in the left-hand entrance lanes at the Main and East Gates. These second gate arms will be operated by the security officers onsite. They will not be automated arms.  Procedures for gate arm operation are currently in the works by BCHOA staff and Security Committee members.  Additional information regarding the operations of these gate arms will be announced via Facebook, e-mail and website as soon as it is available.