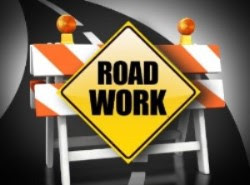 Dear Homeowners and Residents,

On Thursday, July 16th the MARINA GATE – EXIT LANE will be CLOSED while the roadway contractor continues work on the curbing.  
Starting on Monday, July 20 thru Friday, July 31st, the ENTRANCE LANE will be CLOSED for continued work by the roadway contractor.  This closure on the Entrance Lane only is to allow for milling of existing asphalt, setting forms for additional curbing and walkway, pouring concrete and cure time for the concrete.  
Residents and guests will need to use the Main Entrance to avoid delays and lane closures.  
Please drive cautiously and obey the directions of flagmen directing traffic.  Thank you for your continued patience during this capital improvement project.
Cristina Donovan
CAO