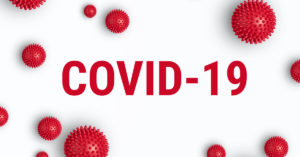 Dear Homeowners and Residents:
I want to thank all of our residents in following the safety guidelines issued by the CDC, state and parish in order to slow down the spread of the coronavirus.  Staying home and keeping an appropriate social distance from non-family members is helping during this crisis. In addition, I want to thank all of our healthcare workers, first responders and essential workers that are working on the front lines of this pandemic.  I speak for the entire community; we are very grateful for your efforts and sacrifices. You are all our Heroes!
Beau Chene Homeowners Association (BCHOA) provides essential services to our community, including water and wastewater systems, security and garbage collection.  Our main objective is to continue to provide these essential services at a high level to ensure the safety and well being of our residents.  I want to recognize and thank our entire staff for all their efforts keeping our community and essential services running. We remain operational but have made the following changes to safeguard our employees and our residents:
BCHOA office remains closed to the general public but we are maintaining our regular office hours, 8 am till 5 pm Monday thru Friday, and will respond to phone calls, emails and other inquiries.

If you have a new vehicle and need a vehicle decal, you may complete the Vehicle Decal Form on our website by clicking on the button at the top of any page on the website.  Complete the form and hit the Submit button at bottom. Our office receives the form via email. We will contact you to determine the method of delivery. You may also call during our regular business hours to receive assistance in completing the form.

Our Public Works staff members are very busy maintaining essential services.  We have flexed hours to provide coverage 7 days a week with added safety precautions to keep our staff safe and healthy.  This does limit our ability to handle some non-essential services. For water, sewer, and drainage questions please call:

Lindsey Adkins at 985-231-6285 ext. 3 

The changes we made for Entry procedures for visitors at our gates have been working very well.  As a reminder the changes include:

Left lane/visitor lane gate arms at the East and Main entrances remain in the DOWN position 24/7.  The security officer manually opens the arm after clearing each visitor.

Marina entrance has only one entrance lane open.

 Between 8pm and 7am, any non-essential guests seeking entry into the neighborhood will require to be cleared by a resident of Beau Chene.  The resident seeking to bring in a guest should call the gate (or gates) in advance to advise the guard of the individual guest's name.  
Continue to Stay Safe and Stay the Course!
Regards,
Cristina Donovan, CAO