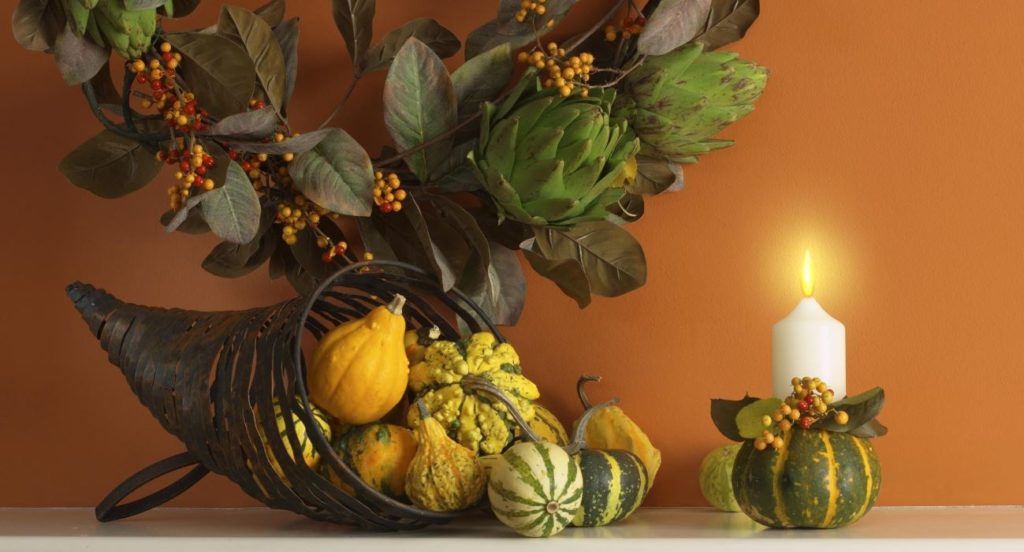 Thanksgiving morning in Beau Chene will be marked with crisp temperatures in the mid-40s. The sun will rise in the eastern sky and dads will scramble to clean their fryers for the impending turkey. Parents will be so busy preparing lunch they will not notice their kids playing fortnite, making slime, watching Andi Mack, or snapchatting. Moms will make their husbands drive to Rouse's at the last minute to get marshmallows, rolls, a can of cranberry sauce, and extra ice. Those same kids will try and sneak some leftover Halloween candy before lunch because the turkey is taking so long. "When are we eating?????," they will clamor.
When lunch is finally served, the menu in this great neighborhood will be epic; fried turkey from Aquistapace's, shrimp mirliton cooked by grandma who made the trip from Algiers, gumbo made by your brother in law, fresh pecan pie cooked from a recipe on Pinterest, duck poppers drizzled with liquified pepper jelly, oyster dressing, chocolate meringue pie from Lea's in Lecompte, green bean casserole, Bubba's mashed potatoes driven in from SMU, roasted sweet potatoes, and the list goes on and on. Keto devotees will even take the day off and devour some buttered crescent rolls.
When the sun sets later in the day, the weather changes. The chance of ice cold beer and prosecco reaches 100% as the clock hits 7:20pm, kickoff for the Saints/Falcons game. An educated guess would be that almost 99% of the 1500 homes in the neighborhood will watch this game. Even though we will all be watching the Saints game, each resident has a different plan for Thanksgiving. I asked 3 residents for their Thanksgiving plans, and this is what they had to say.
The Griggs family (Garrett, Tammy, Harrison and Harper) plans to enjoy Thanksgiving with their family and friends at their Beau Chene home this year. Garrett Griggs will fry a turkey for the first time this year. The Griggs plan to take a sightseeing boat ride on the Tchefuncte River after their Thanksgiving lunch. This year is also a particularly exciting Thanksgiving because all of the Griggs' family and friends will gather at their home Thanksgiving night to watch the New Orleans Saints also fry the Atlanta Falcons!
Keith Normand, John Guzzardo, and their son Tyler have been enjoying being back in Beau Chene since May of this year. As a family they decided to move back to Mandeville from New Orleans when John accepted the CEO position for Special Olympics Louisiana which is based on the Northshore. It was an easy compromise since Tyler was missing living in Mandeville, and Keith a Realtor with Gardner Realtors was already selling homes in St. Tammany Parish as well as New Orleans. They had a very busy summer overseeing the renovation of their new home while Tyler was busy making new and old acquaintances, as well as spending plenty of time in the pool and having brunch at the Country Club on Sundays. During the Thanksgiving holidays, they are looking forward to spending time with their families in their new home and neighborhood! Lunch reservations at the club on Thanksgiving Day are in store, then hopefully spending time enjoying the beautiful outdoors scenery in the neighborhood.
Cristina Donovan had this to say. This season has always been my favorite time of the year. I love the cooler weather, fall colors, family gatherings, turkey dinners with all the trimmings and football games. But most of all, I love pausing from my busyness to reflect on all the blessings in my life. This year my family is gathering together for dinner on Thanksgiving Day at a niece's home. It seems the baton has passed to the next generation. My husband, Marty, and my son, Sean, and I also love to play a family fun round of golf here at Beau Chene. I am grateful for this place that we call home, Beau Chene! I wish everyone a very blessed and happy Thanksgiving.
As for myself and my family (Alexandra, Preston and Lucy) we have family coming in from Chicago and Dallas. We are having the traditional Thanksgiving lunch at my newly painted home in Beau Chene. After looking at 950 different shades of white and years of feet dragging by yours truly, we painted the brick on the outside of our home, and all the credit goes to my wife because it looks great. We are then having dinner in Kenner with my mother in law who is from Cuba and my father in law who is from Spain. That means no turkey, but we will be dining on paella complete with real saffron, aged chorizo, albarino wine, manchego cheese, and a questionable yuca dish. We are going to sit my little sister from Chicago, who will be sporting some form of "Beto 2020" paraphernalia, with my Trump-fundraising cousin and let them work out the immigration situation.
As residents of Beau Chene we have much to be thankful for. Every home in this neighborhood is unique with its own style, the yards are manicured, the 2 golf courses are open and looking great, the Beau Chene Marina is undergoing a major revitalization, the tennis program is among the best in the deep south (the men qualified for state in USTA, a feat not accomplished since 2003), younger residents are buying homes and completely renovating them, the HOA balance sheet is solid, the walking paths are striped and being used all the time, and the new marina gate complete with new exit and entrance lanes is currently being designed by Matt Voelkel.
The Beau Chene Homeowner's Association is thankful for many things, but most importantly we are thankful for the great residents of Beau Chene.
Happy Thanksgiving,
Doug Tate
President Beau Chene Homeowner's Association